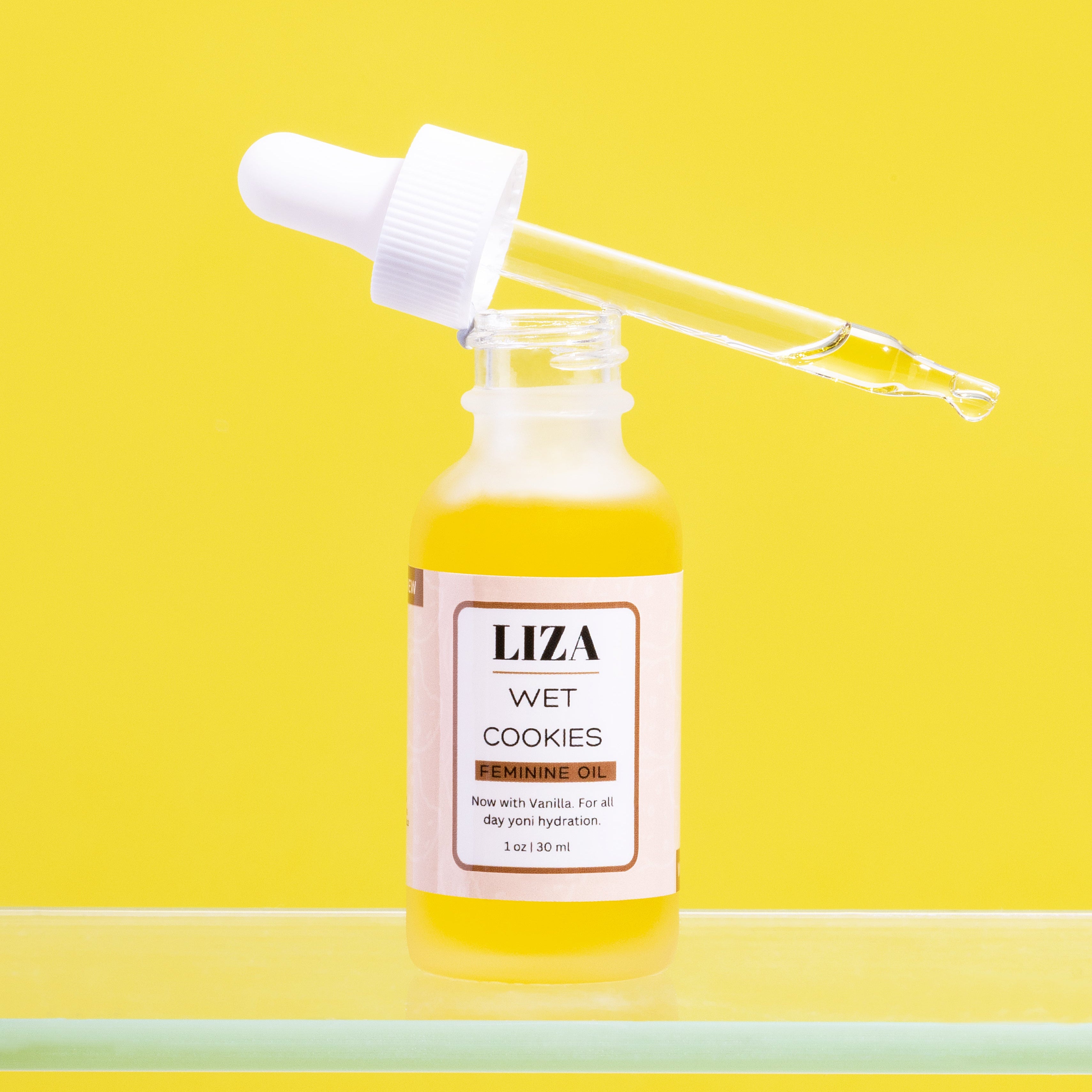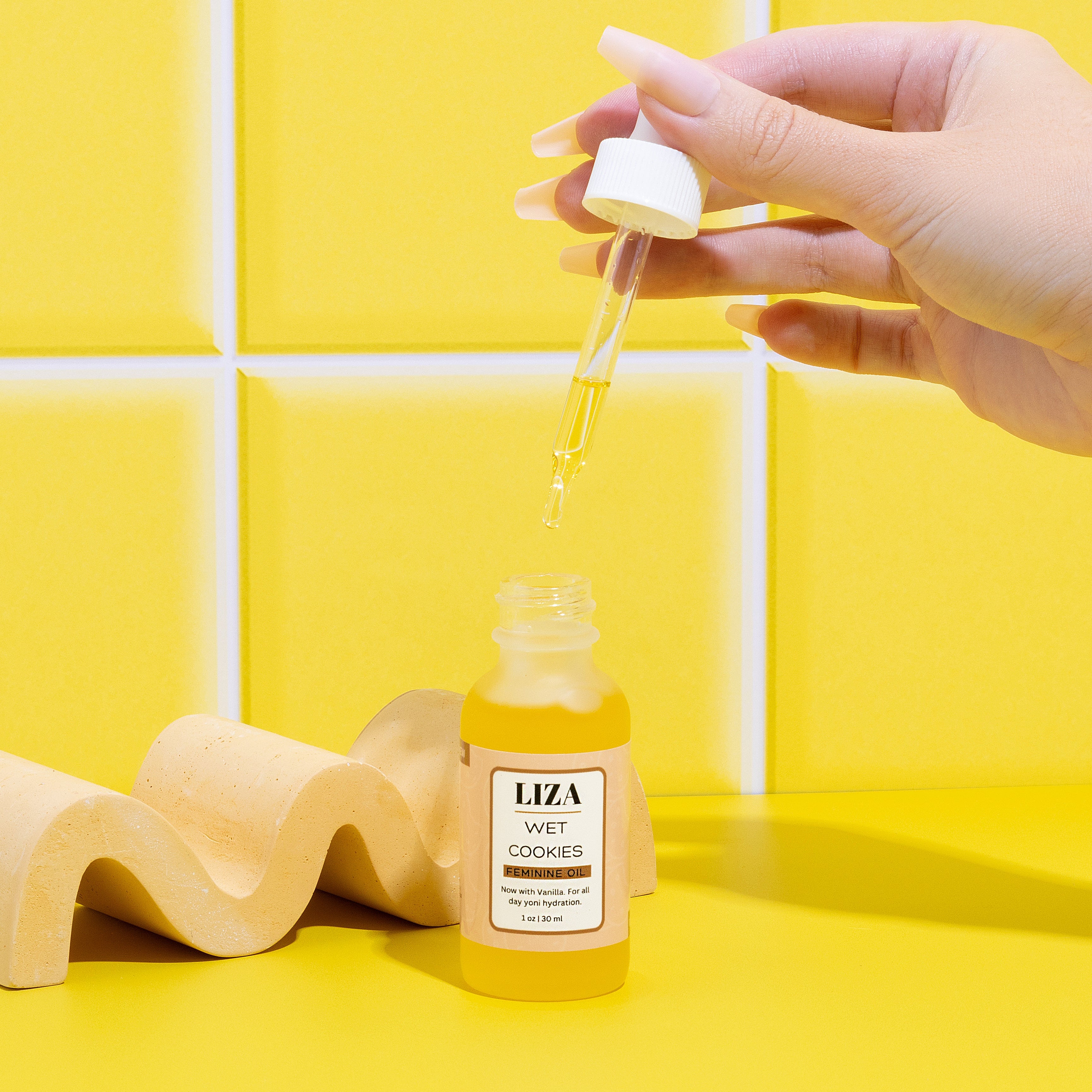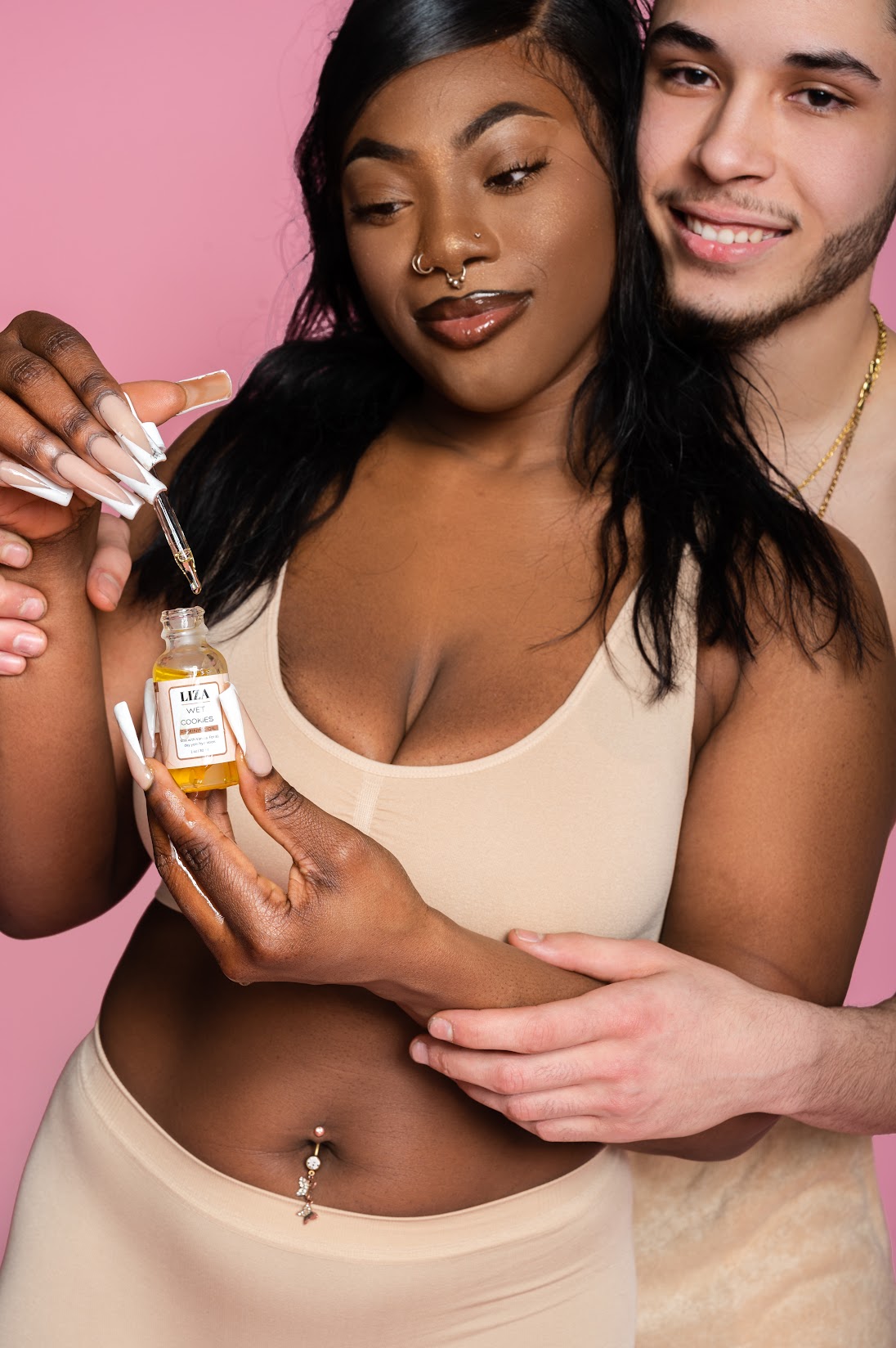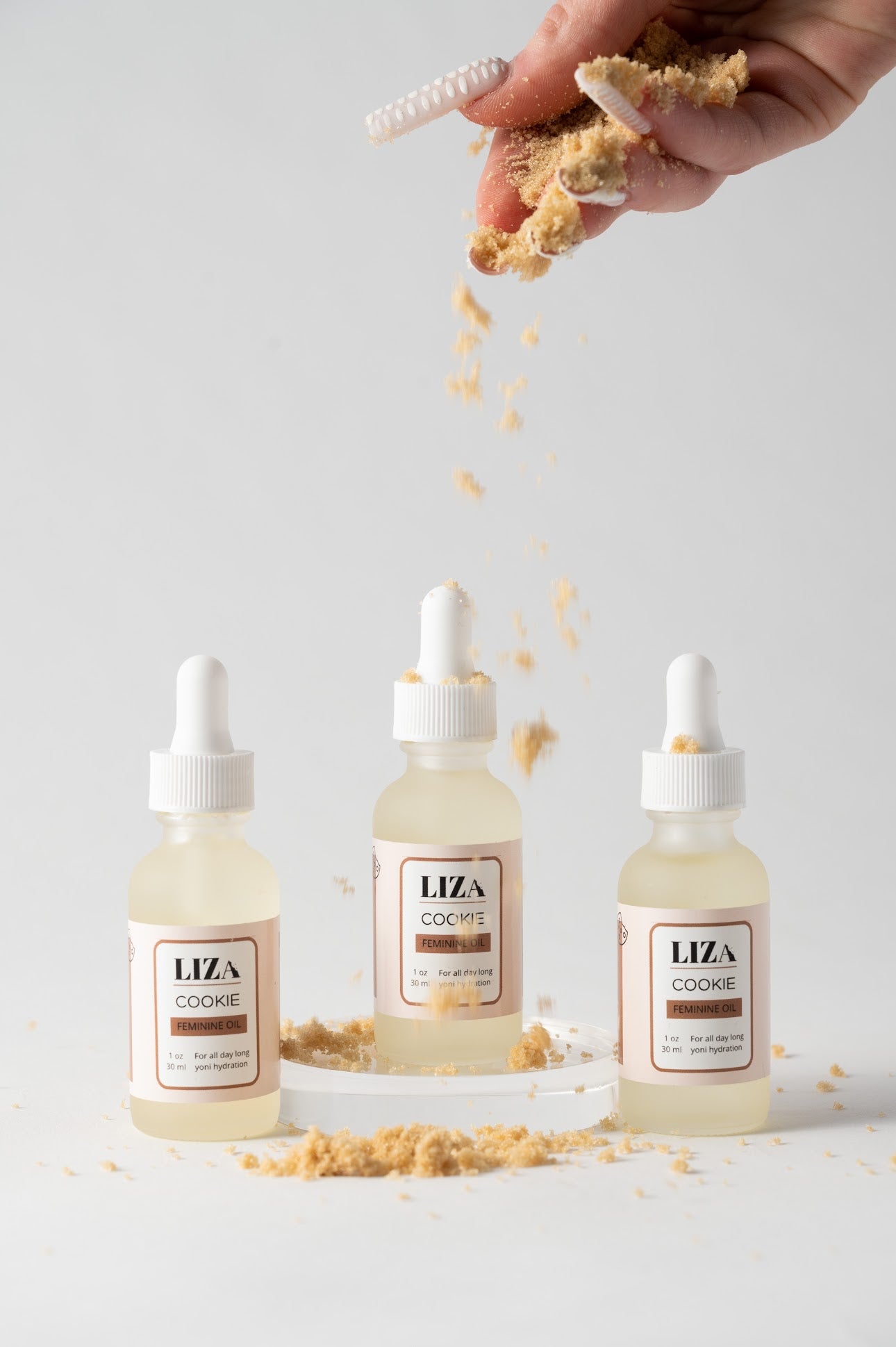 Wet Cookies Oil
Yoni & Booty Oil For Even Skin, Scent, & Taste
---
Vanilla Yoni Oil
Cookie feminine oil is back! Indulge in our new vanilla flavor- help moisturize your yoni and sweeten the aroma in bed 🍪 
Benefits
Hydrates skin 
Increases libido with natural vanilla oil
Stimulates clitoris 
Calms the nerve, in turn, helps increase pleasure 
Blocks odor 
Reduces chafing 
Reduces redness, inflammation, and irritation 
How To Apply
Apply 2-3 drops on and around the vulva and rub in. On clean skin. EXTERNAL USE ONLY. 
What's In It
SESAME OIL: Helps soothe skin rashes and fade scars. It is also very effective in treating skin conditions like inflammation, eczema, and redness.
ARGAN OIL: Argan oil can be used as a mild skin brightener and can be used to reduce dark spots and other forms of hyperpigmentation.
JOJOBA OIL: Has anti-inflammatory properties which help to tame chaffing and reduce redness caused by drying, ease the effects of eczema and rosacea, and keep skin calm and comfortable.
VANILLA OLEORESIN: Boosts Libido, Vanilla oil stimulates the secretion of certain hormones like testosterone and estrogen, which helps people who suffer from erectile dysfunction, impotence, and loss of libido.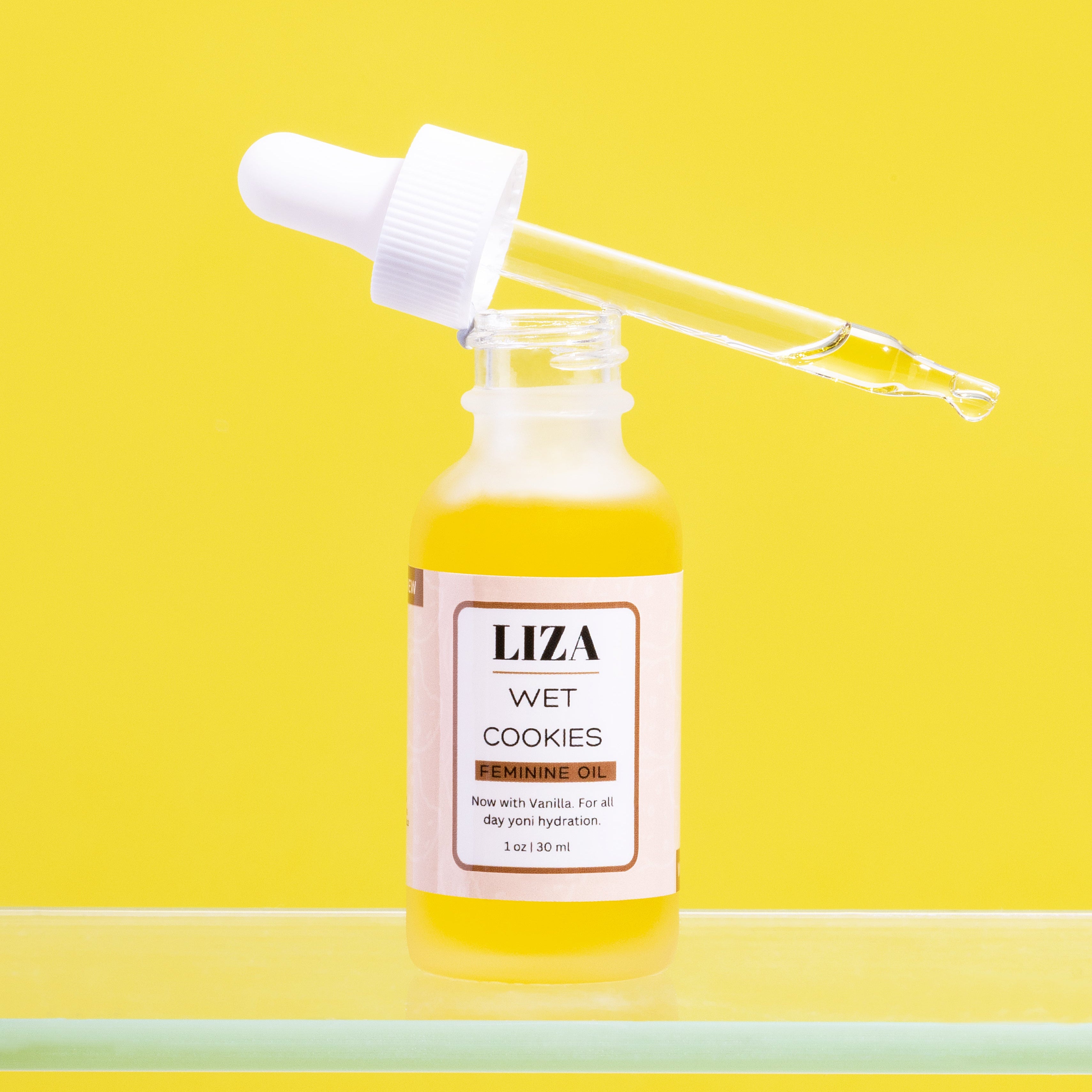 This product is rated 5.0 of 5.0 stars.
It has received 24 reviews.
Sweet Scent
I love this oil so much, I've literally just ordered another because of how good it is. Every time I shave I apply the oil on my kitty, it feels so good and smooth, no more bumps, ingrown or odour (the wet cookies wash plays a huge role with this oil) and the wet cookies smell is so unique, it isn't to overpowering it's a very light gentle scent. Must get it!!
Sooo good!!
This stuff smells amazing! Definitely helps with bumps, I was a little skeptical ordering but, it came super quick and I'm so happy with it :) 🙌
its awesome
i love the scent and it doesn't eff up my ph!
smells amazing
i put a drop on my tongue to see if actual had a flavor instead of just a smell and it actually tasted like vanilla cookies. 1000000% recommend