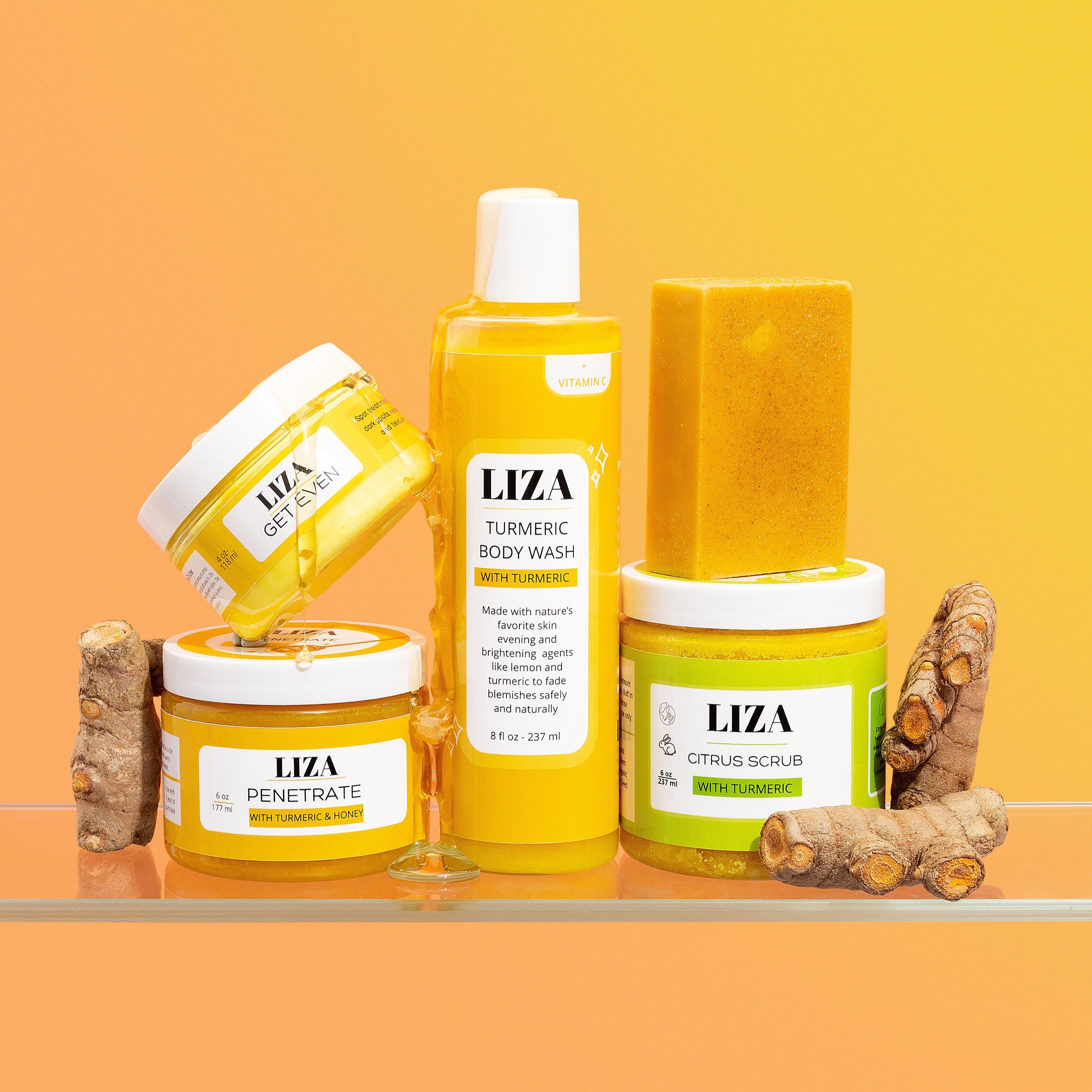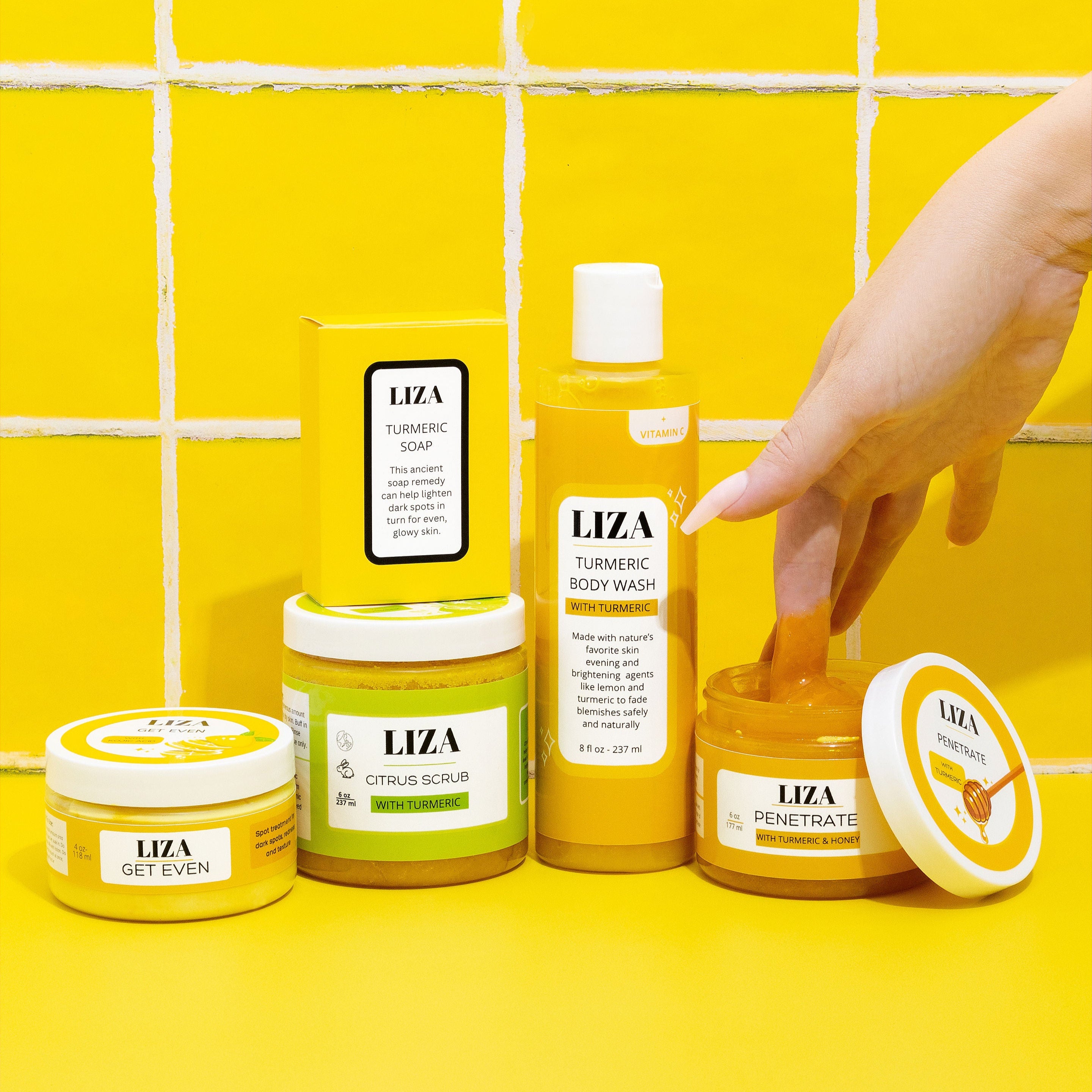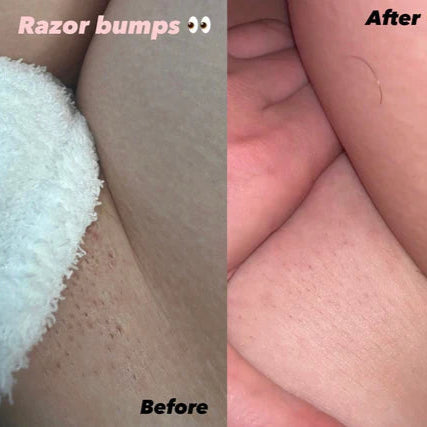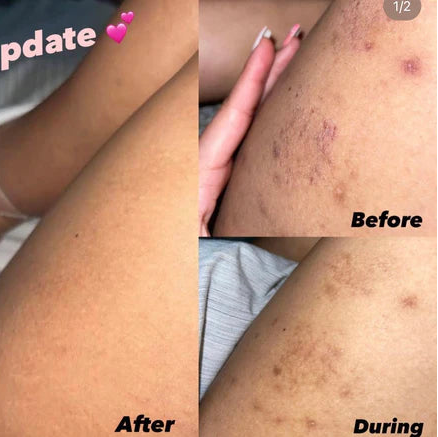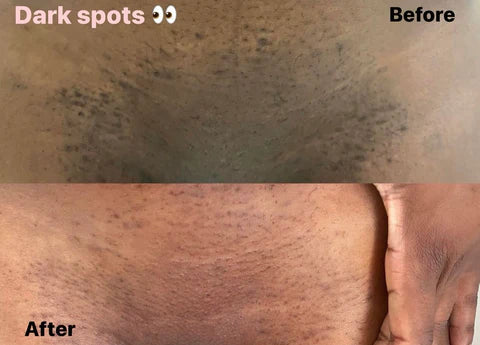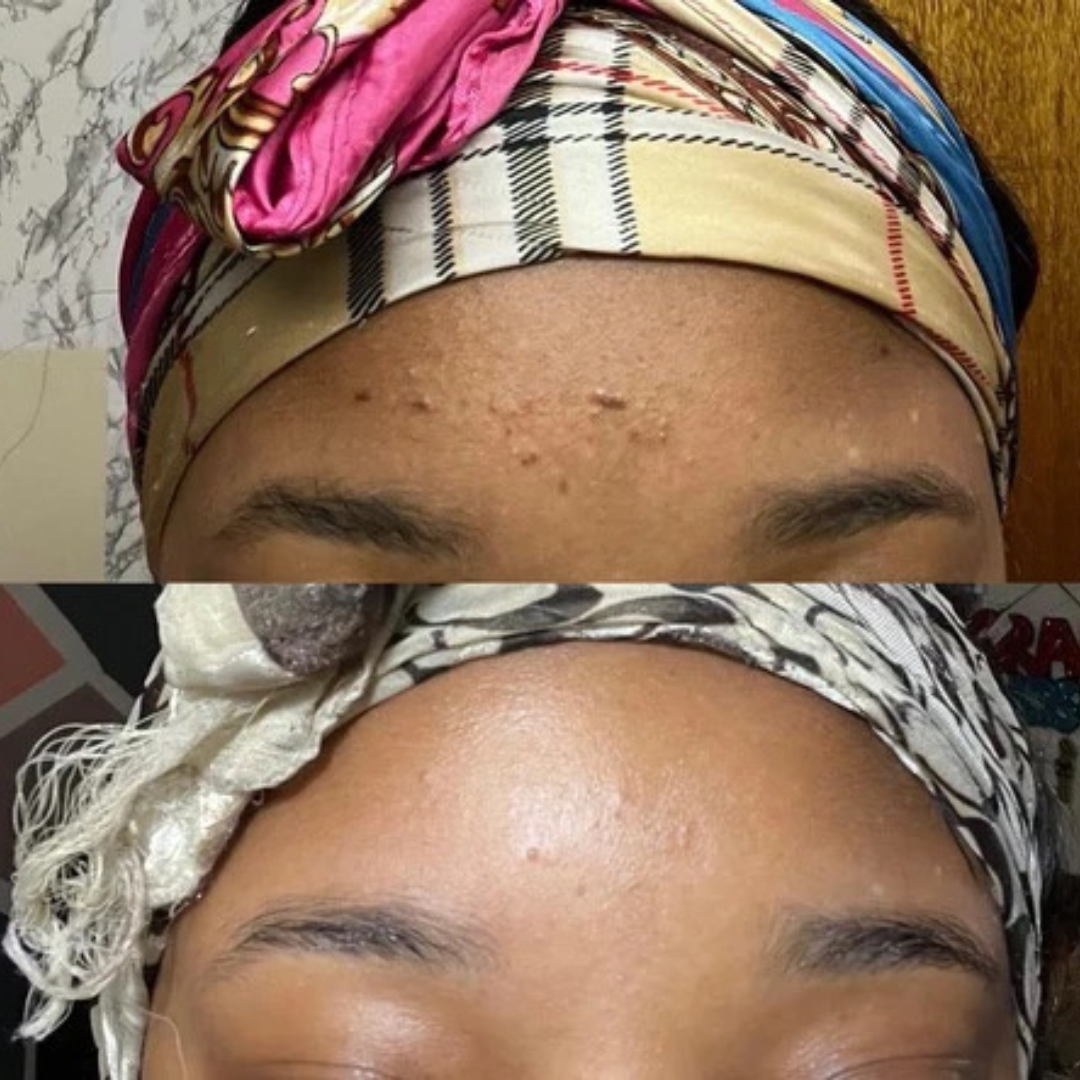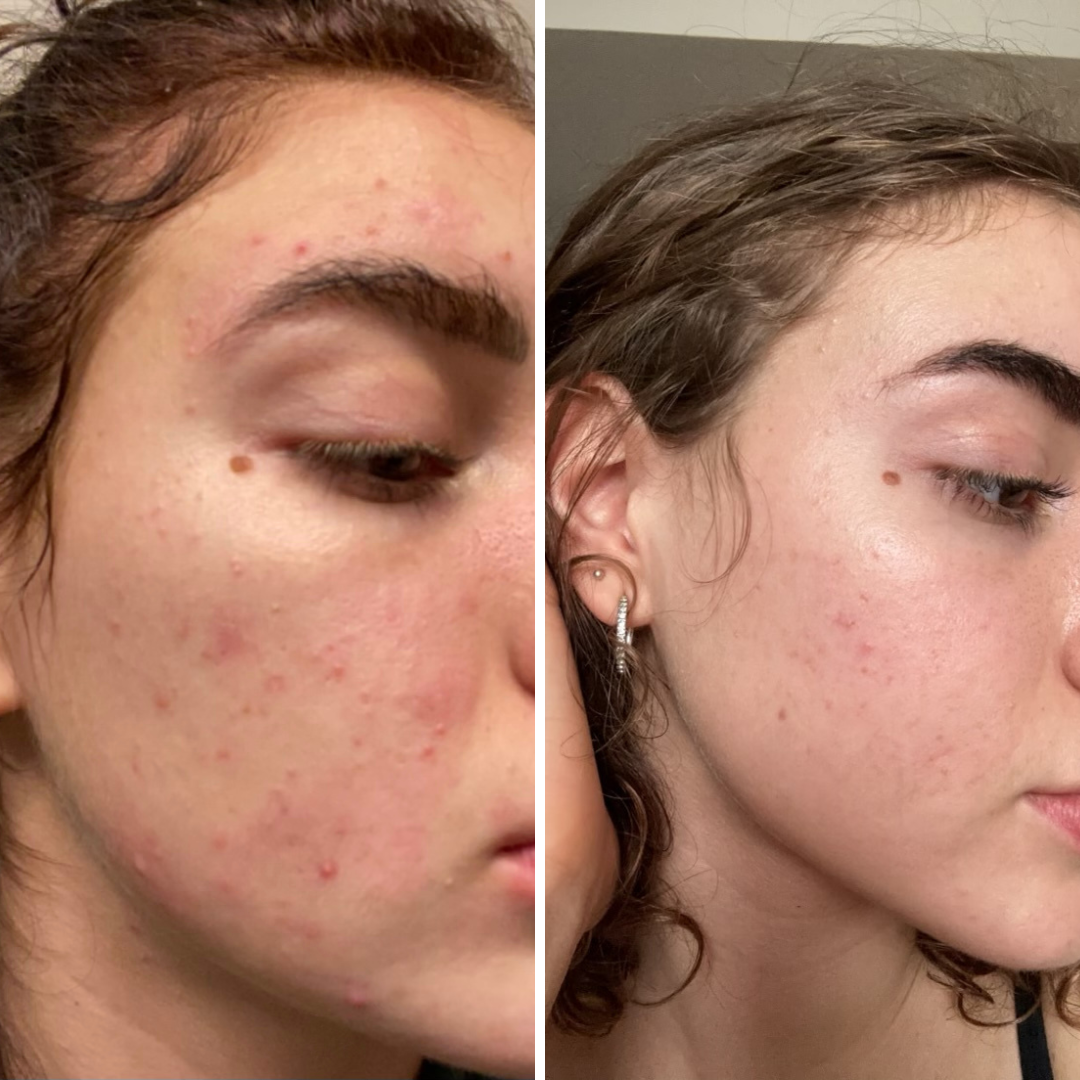 Turmeric Bundle
Yoni & Booty Oil For Even Skin, Scent, & Taste
---
There is a reason why these are our best-selling products… you're going to smooth, brighten, and even your skin 5x faster! ⭐️

This bundle is our best sellers put together- Turmeric body washes, Penetrate mask, Get even, Turmeric bar, Citrus scrub. 

Perfect For ✨

Brighten skin tone- dark spots & hyperpigmentation 
Clears blemishes
Reduces redness 
Evens texture 
Removed and prevents ingrown hairs 
HOW TO USE 
1. Penetrate Mask 🍯: 15 minutes before hopping in the shower, apply an even layer to your desired area you want to see brighten, even, or smoothen. 
2. Turmeric Body Wash ✨: Get in the shower, and rinse off the Penetrate Mask. Using wet hands, pour out a small dime-sized amount of the wash and wash your entire body. This is an everyday must-have. 
3. Turmeric Bar ⚡️: If you are looking for a more gentle option for sensitive skin, this bar will suit you best. This is perfect to use to wash your vagina! 
4. Citrus Scrub 🍋: While showering, take out a small amount of scrub onto wet hands, and exfoliate your entire body or spots you want focused on. Rinse. 
5. Get Even ⭐️: Once you're out of the shower and dried. Apply the spot treatment onto the desired area or mix it on with your lotion for a full body treatment. Be careful as it stains not to put too much on the skin. 


MAIN INGREDIENTS 
Penetrate mask: Turmeric powder, Honey powder, Aloe Vera, Glycerin.
Turmeric Body Wash: Coconut oil, Grapeseed oil, Sweet almond oil, Kojic acid, Kojic acid, Lemon essential oil, Water, Decyl Glucoside, Cocamidopropyl Betaine, Phenoxyethanol, Hydrolyzed Wheat Protein, Provitamin B5, Xanthan Gum, Tetrasodium Glutamate Diacetate
Turmeric Bar: Turmeric Powder, Coconut Oil, Palm Oil, Safflower Oil, Glycerine, Shea Butter, Purified Water, Sodium Hydroxide, Sorbitol, Sorbitan oleate, Propylene Glycol, Oat protein, Titanium Dioxide.
Citrus Scrub: Fine Sea Salt, Organic Jojoba Seed Oil, Organic Coconut Oil, Organic Shea Butter, Organic Neem Seed Oil, Organic Turmeric Root Powder, Organic Mustard Seed Powder, Vitamin E, Sunflower Seed Oil, Organic Rosemary Leaf Extract, Organic Sunflower Seed Oil, Organic Grapefruit Oil
Get Even: Turmeric Powder, Kojic Acid, Lemon essential oil, Organic Aloe Leaf Juice, Organic Coconut Oil, Emulsifying Wax, Stearic Acid, Cetyl Alcohol, Hydroxyethyl Cellulose, Phenoxyethanol, Glycerin, Tetrasodium Glutamate Diacetate
SHIPPING 
Due to the high influx of orders… please allow 1-2 weeks of processing time, so we can get orders shipped out ASAP. 


Thank you so much for all your support:) we love you.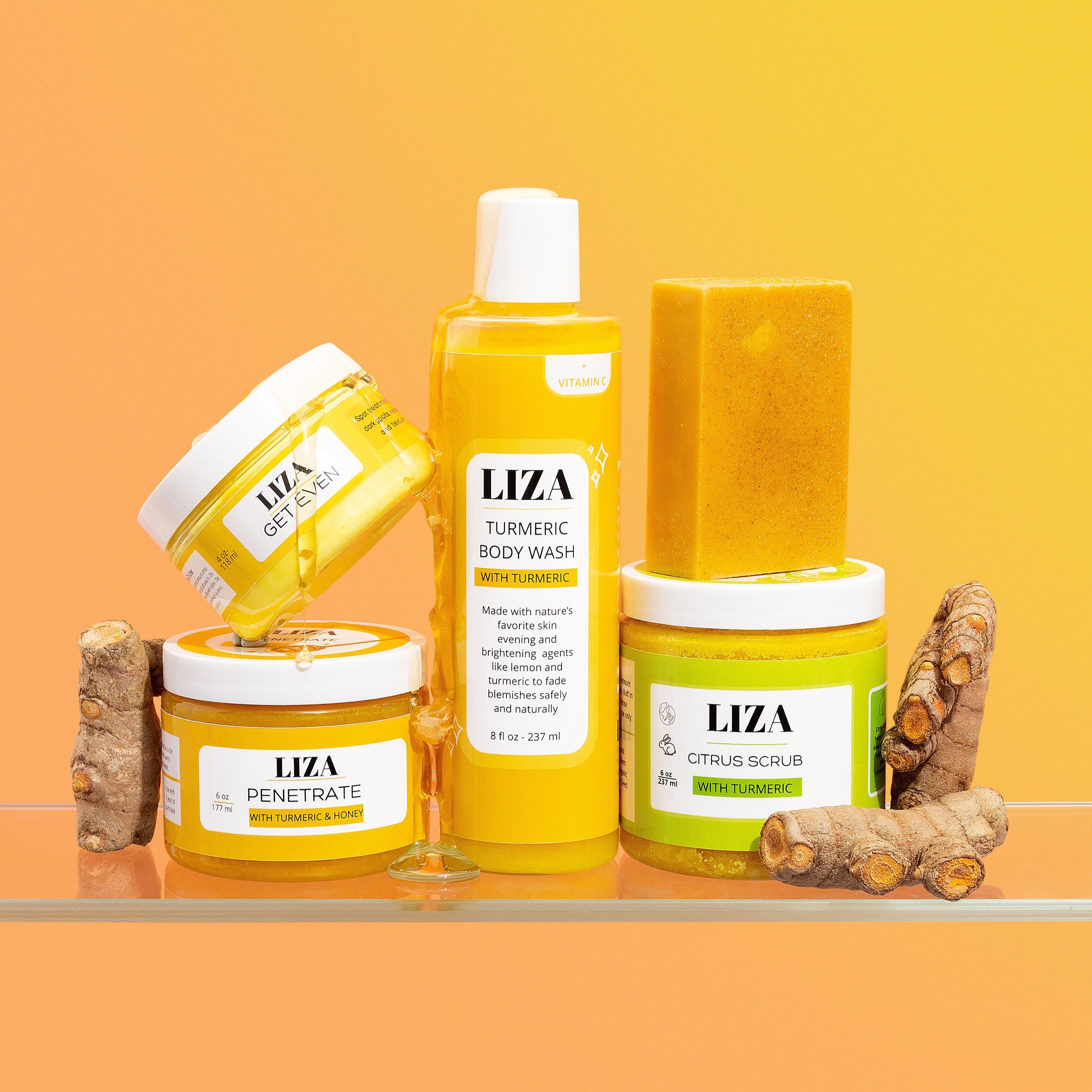 This product is rated 4.9 of 5.0 stars.
It has received 28 reviews.
So good!!
I got the turmeric bundle and wow! I've only used it a couple times in all my dark areas 3 days a week per the instructions and I can already see and feel the results!! My skin is so soft after using, I will say there is a little bit of yellow staining if you don't rinse thoroughly but it's not horrible. Love this product and definitely buying again once I run out 😍
LOVE THIS !
I just got this product and I do see slight results so far, I will say it does stain anything you put on after using the product lol but otherwise I have no complaints, it's working and smells good 🥰🍋
Great Products
I wanted to support another skincare business because I too sell all natural products and I was not disappointed. Thank you!
Love It!
Absolutely love the penetrate turmeric mask! It has definitely helped with lightening my underarms and bikini area. My only issue was with the citrus scrub. It's a bit harsh on the skin so be careful when using it.