llizacosmeticsline
Regular price
$0.00
Sale price
$25.00
Unit price
per
Sale
Sold out
Looking for the right full-body mask? The Penetrate Mask is the one to get ✨ This Aloe Vera-based mask helps aid numerous skin concerns, from redness to dark spots! Indulge in this softening and brightening mask for the perfect even skin tone and glow 🍯
Ingredients
Water (Aqua), Propanediol, Phenoxyethanol, Hamamelis Virginiana (Witch Hazel) Water*, Glycerin, Honey*, Curcuma Longa (Turmeric) Root Extract, Aloe Barbadensis (Aloe Vera) Leaf Juice*, Carbomer, Alcohol*, Triethanolamine, Tetrasodium Glutamate Diacetate
How to use
Apply a generous amount onto the skin. Let the mask do its magic for 15 minutes. Wash off and pat skin dry. Follow up with a moisturizer. Repeat 3x a week for best results.
Questions
What is the Penetrate Mask? A turmeric honey mask is a natural face mask made from a combination of turmeric powder and honey.
What are the benefits of using a turmeric honey mask? Turmeric honey masks offer several potential benefits for the skin. Turmeric has anti-inflammatory and antioxidant properties that may help reduce redness, soothe irritation, and promote a healthy complexion. Honey is moisturizing and can help hydrate the skin while providing antibacterial properties.
Can I use a turmeric honey mask on all skin types? Turmeric honey masks are generally safe for most skin types, including normal, dry, and combination skin. However, individuals with sensitive skin may experience some irritation. It's always a good idea to do a patch test on a small area of skin before applying the mask all over your face.
Will a turmeric honey mask stain my skin? Turmeric has a natural yellow pigment that can temporarily stain the skin. However, the staining is usually mild and can be easily washed off with warm water and a gentle cleanser.
How often should I use this mask? It is generally recommended to use a turmeric honey mask once or twice a week. However, it's important to listen to your skin and adjust the frequency based on how it reacts. If you experience any irritation or discomfort, reduce the usage or discontinue use altogether
Can a turmeric honey mask help with acne? Turmeric honey masks may have some potential benefits for acne-prone skin. Turmeric's antibacterial properties and honey's soothing effects can help reduce inflammation and promote clearer skin.
Share
View full details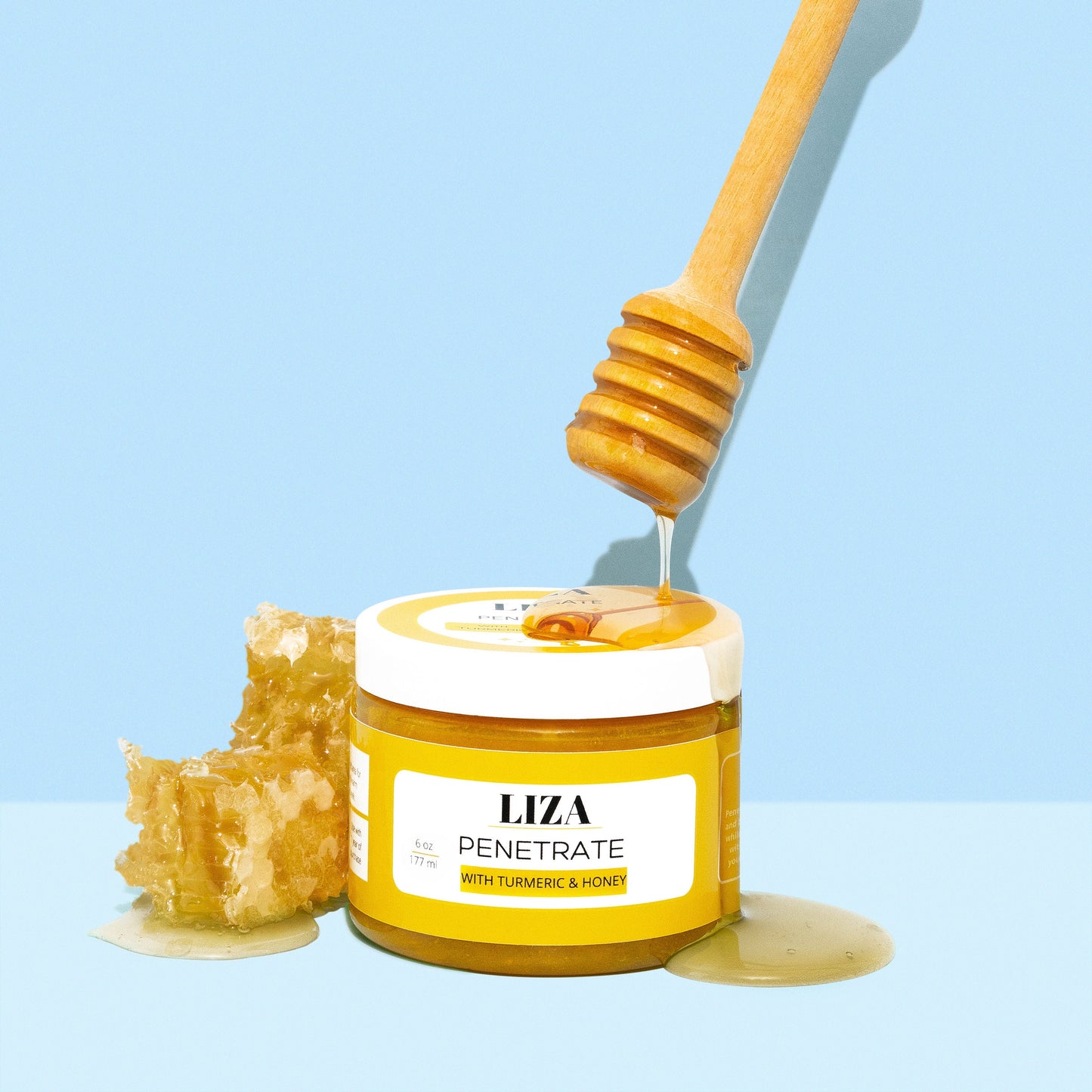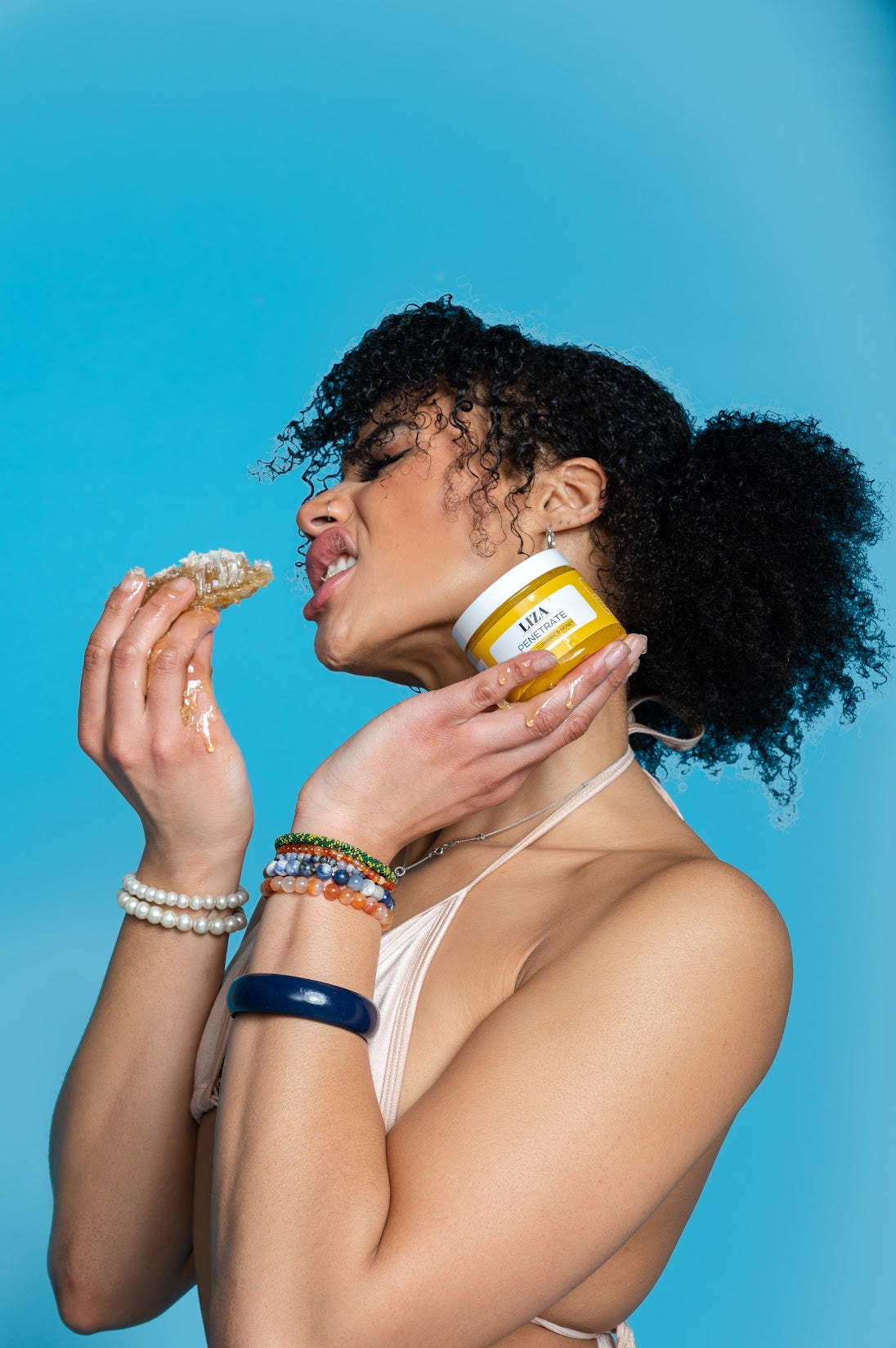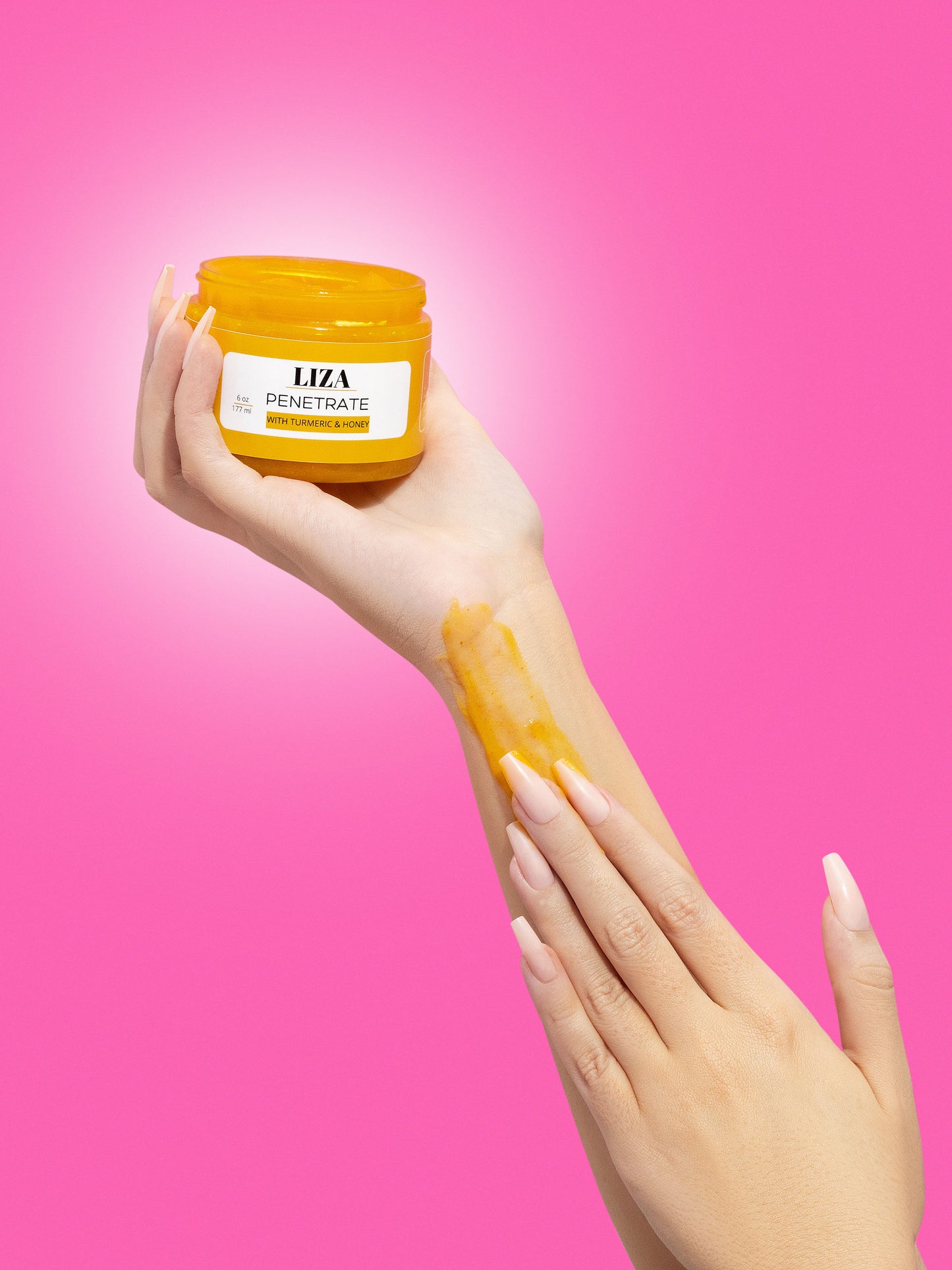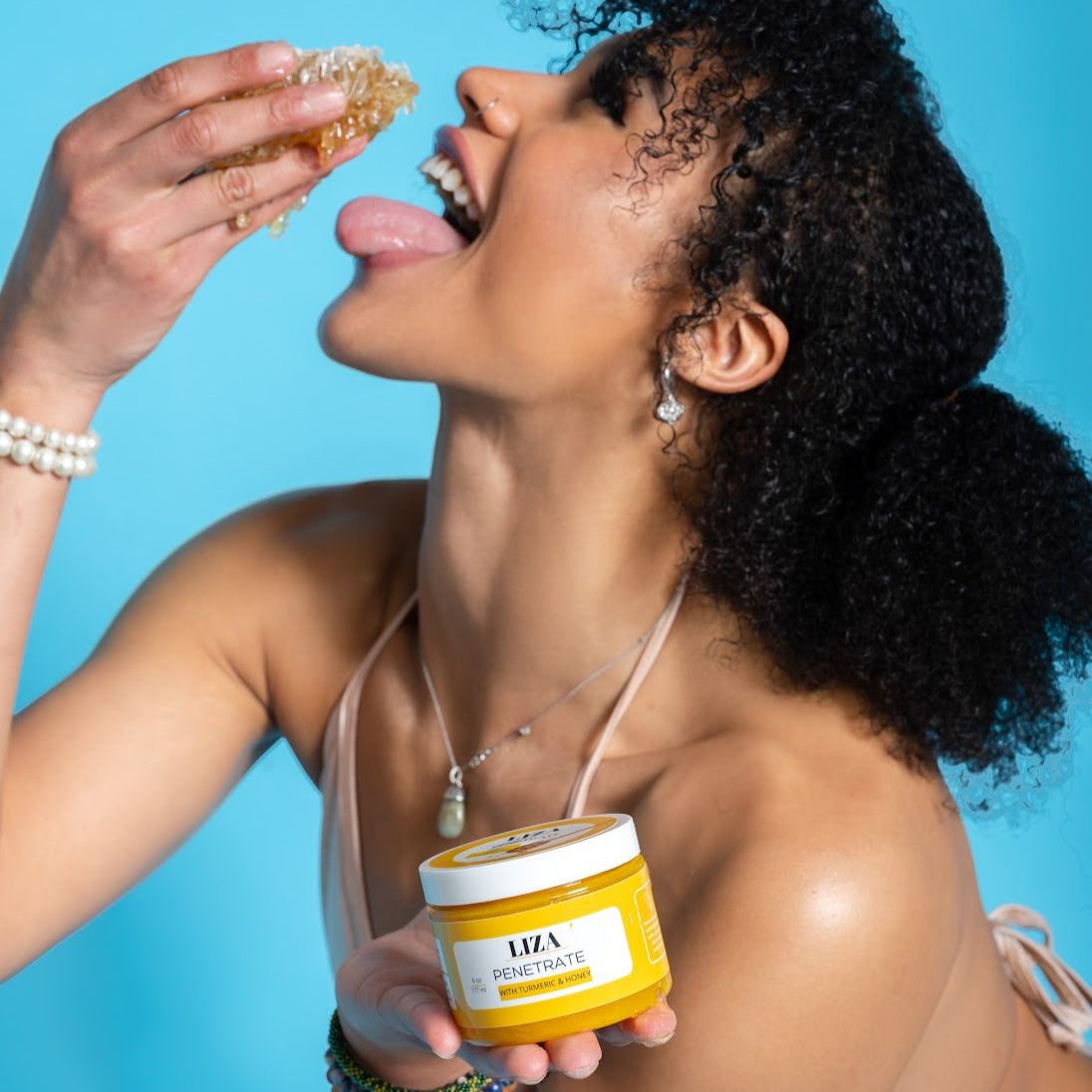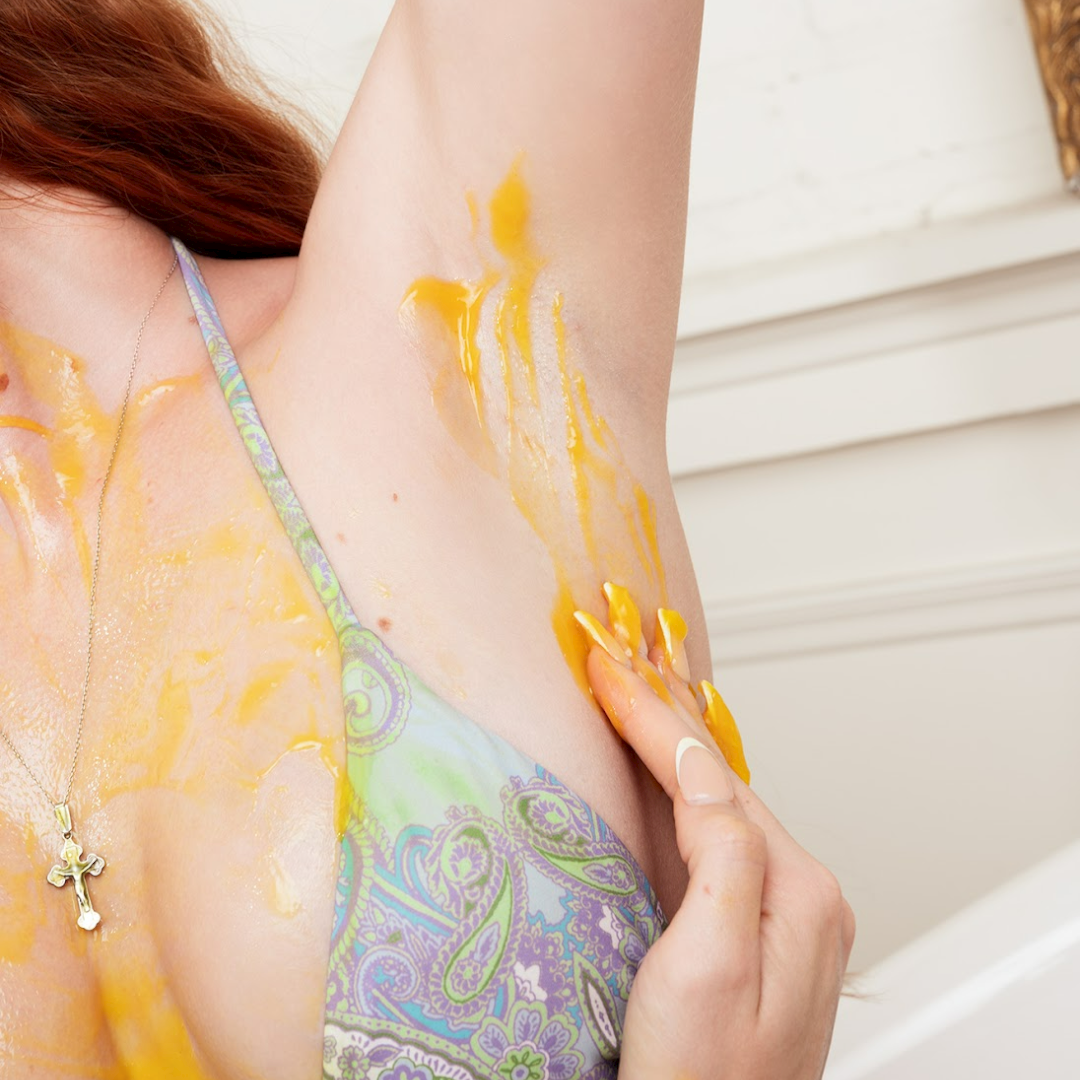 I broke out with pimples on my face & thighs.
Acne Killer!!!
This mask changed 👏🏻 my 👏🏻 acne life!! Just a dot of this mask on the problem spot and it will bring the acne right down. Less red and irritated, and would most times completely get rid of it for me overnight!!!!!!! Not to mention, did wonders for dark spots too. 1000/10 y'all 😍
It was OK I liked it but then I just stopped using it 
Highly recommend
I wanted to try this because I hate having dark spots on my face and I started using it last week and the more I kept using it the dark spots on my face is turning into my normal color, then I got curious about when I put it on and it made my face feel cold 😂😂😂 but overall love this and Y'all needa GET IT!! Don't think just Get It 💯❤️
Definitely can see a difference on my skin tone and feel so much more smoother for sure. I love Liza products.
Good to know 😍
Shipping

Due to high influx of orders, all orders will be shipped in 1-14 business days.

Domestic shipping takes 3-5 business days. International is 6-14 days

Expedited shipping is provided.
Worry free guarantee

We are sure you'll love everything in your order, let us know otherwise.
Stay In The Hype
Follow our Instagram for content, updates and a whole lot of FUN!
@lizacosmeticsline